Shopify Coupon Delivery 05-20-18
CONGRATULATIONS!
You Get One of Our Tavva Dips Deluxe Containers set 
FREE!
All you have to do is 
add two to your cart and enter the coupon code that's on this page! 
To Redeem Your Coupon, Follow These 3 Simple Steps: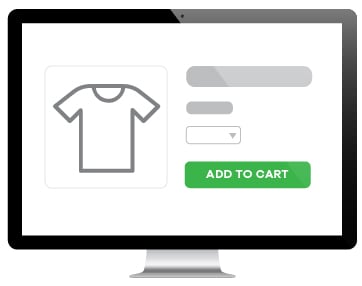 STEP 1
Visit the
Product Page
on our store,
Add Two
products to your Shopping Cart using the 
"Add to Cart"
button.
This is a first come first serve promotion, redeem your code now while supplies lasts!
   Enjoy your healthy food habits!

HEALTHY HABITS - Keeping a healthy diet isn't easy, but Tavva Kitchen Snack Containers with portion control are here to help you! Stylish and easy to use, these dipping sauce containers allow you to eat just the perfect amount of sauces, smart snacks, fruit bits or salads.
NO MORE SPILLING - Whether you need them as baby food containers or as salad dressing containers, you don't want them to leak and stain your purses or bags! Thanks to their sealing mechanism, Tavva Kitchen Condiment Containers are 100% watertight and leakproof.
VERSATILITY AT ITS BEST - From spice containers to baby food storage containers, Tavva Kitchen Stainless Steel Containers can be used for everything that you need! Portable, leakproof, and lightweight, they're just perfect for office, gym, school, picnics, and other outdoor events.
EXCLUSIVE BONUS - When you buy your food containers with lids today you will also receive a free guide that will help you avoid the most common meal planning mistakes. Ideal as gifts, the reusable dip containers come already wrapped in a beautiful premium box.
LIFETIME GUARANTEE - Tavva Kitchen Reusable Containers are made from non-toxic, odor, plastic, BPA, and phthalates free food-grade silicone and stainless steel. In the unlikely case that our mini containers are not perfect for you, just send them back for a full refund!
PERFECT PORTIONS AND MESS FREE
Dan Nees
I love these little containers. They are the perfect size for condiments that I send to school with my son for dipping, and fit pickles and olives well. The are leak proof so I can ensure that messier foods will not spill all over his other food.
DEFINITELY DON'T LEAK, GOOD SIZES. I LOVE THESE LITTLE GUYS
Just perfect in size if you want to keep a small amount of nuts in your purse or some sauce or dressing for your lunch salad. They are so air tight too! I never had a dressing spill out once. If you're looking for a way to eliminate plastic in your life, these get the job done.
PERFECT LITTLE CONTAINERS
Roeshell Arjin 
Love these little containers! They're perfect for dips and condiments and for small amounts of nuts and raisins. And best of all, they fit in a lot of different brands of lunch boxes! They work for lunches but also for small snack.I highly recommend these!
This is a first come first serve promotion, redeem your code now while supplies lasts!
To Redeem Your Coupon, Follow These 3 Simple Steps: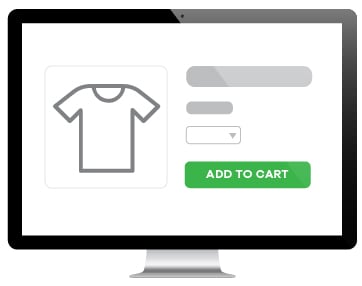 STEP 1
Visit the
Product Page
on our store, 
Add Two
 products to your Shopping Cart using the "Add to Cart" button.
This is a first come first serve promotion, redeem your code now while supplies lasts!
Enjoy Your Healthy Food Habits!
Whether you want to eat healthier food or just to add flavor to your home cooked meals, Tavva Kitchen Dip Containers Set is just what you need. With their leakproof lids and sleek design, these dishwasher safe containers:
Can be carried in your bag without staining it
Preserve the delicious flavor of dressings and sauces
Are child-friendly and easy to open for little fingers
Have portion control so you can keep your diet on track
Can be taken with you everywhere, from work to picnic or school
Come in a cool box, so you can give them as a family gift set
Multiuse Sauce Containers
With a diameter of 1.9' and 1.1' height, the mini food containers fit perfectly in your bag without taking up too much space. Thanks to their robust design, the snack storage containers allow juicy fruits and pretzels to arrive uncrushed, being perfect as:
Salad containers
Snack container set
Baby food prep containers
Dressing containers
Salt or spice storage containers
Fruit containers
Buy Your Leak-proof Containers Now and Add Flavor to Every Meal! 
Deluxe Spice Containers with Lids
The quality of our eco-friendly containers makes Tavva Kitchen Metal Food Containers stand out from the crowd. Made from superior stainless steel and food grade silicone, the reusable food containers are non-toxic and 100% plastic, BPA, and phthalates free. These stylish snack containers come in 2 variations (with brush and mirror finish) and feature:
100% leakproof, easy twist-off lids
Lightweight design so it won't add extra weight
Reusable, recyclable, and eco-friendly materials
Robust stainless-steel construction that won't rust
Portion control (1.5 oz) to help with your diet
Are these containers lined with Tritan?
A.
 No, the Tavva containers are made from uncoated 18/8 food grade stainless steel and are plastic-free. Since stainless steel is non-reactive, containers made from this material don't leach and don't have to be lined. Also, the silicone lid is plastic free and very flexible.
Is the silicone lid 100% food grade and totally without any toxic fillers? 
A.
 Tavva containers are 100% plastic-free, crafted from high-quality, food-grade stainless steel topped with food-grade silicone lids. Because it does not contain plastic, our product is free of all estrogen-mimicking chemicals, such as bisphenol-A (BPA), phthalates, and bisphenol-S (BPS).
Are the lids easy to open for kids?
A. 
Yes, they're very flexible silicone.
Can you use these to freeze food? 
A.
 If you do use them in the freezer, make sure you don't fill them up to the top, especially when you put liquids in. We all know that liquids expand when they freeze and how an aluminum can will swell up in the freezer. You don't want that to happen to your nice stainless container, so we recommend leaving about an inch of space for expansion. Also, be careful when taking it out because skin will freeze to frozen metal and that's no fun.


:|zpendofcontent|: